raspberry pi 💖 android auto
Crankshaft is a turnkey GNU/Linux distribution for the Raspberry Pi that transforms it to an Android Auto head unit. Android then displays your apps on the gorgeous screen of the RPi and gives you a car-optimized interface and experience so you can drive distraction-free. No more fumbling with the phone's small screen!
You just need a RPi3 and its 7" touchscreen (or maybe your HDMI touchscreen) and optionally, a microphone for voice control.
Latest version: Alpha 0.2.0 - Released 2018/03/13.
Read the Pi day announcement!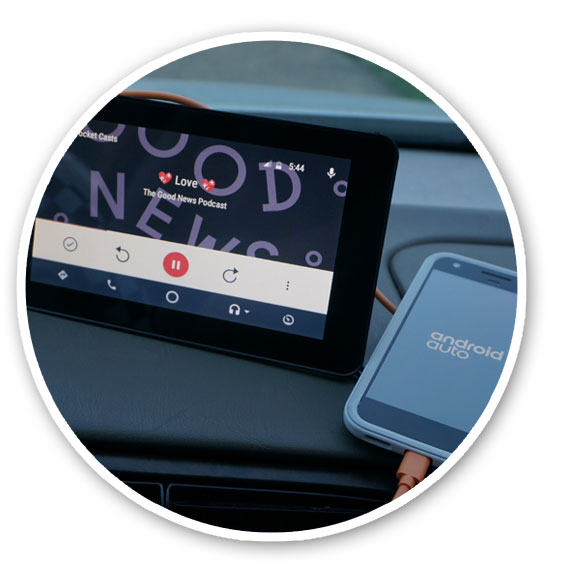 Free Software

Crankshaft is a distro based on OpenAuto & aasdk. All parts of Crankshaft are licensed under the GPLv3.

Fun & Likeable

It should "just works." We want to create something we'd want to use ourselves and be proud of.

No manual needed. Assemble the hardware. Download & unzip the image. Write to an SDcard. Start car.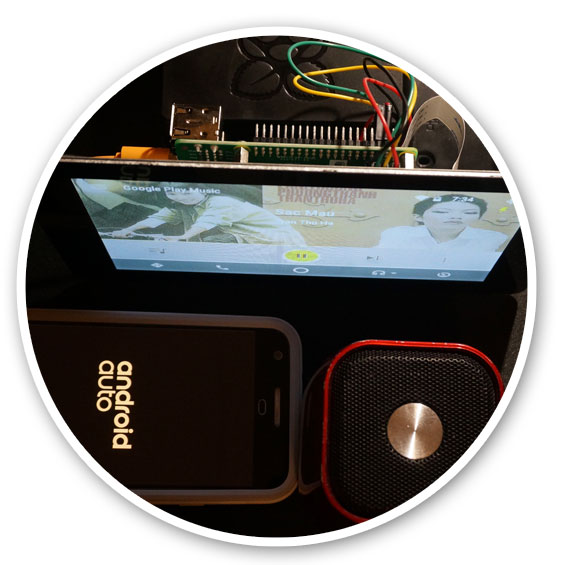 Can I trust it to work?
It is alpha-level software, so no. It's not an official or even related to or certified by Google or Android. It's totally a hobby. But we hope you give it a try and have fun with it when it's safe to do so.
If you're a developer who is able to compile software on Linux, there is even a greater chance of you being able to get a RPi to work even when Crankshaft doesn't work, by following OpenAuto's instructions.
Phones/Hardware compatibility list
Android tablet as a headunit instead?
Add your glamorous pictures